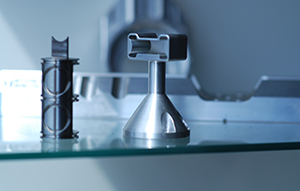 Technology
For over 22 years Austin Dynamics has been dedicated to offering our customers state of the art manufacturing capabilities. Our facility remains on the cutting edge of technological advancements in Machine Tools, Cad-Cam software, and Quality Control. This commitment to technology and excellence in its application helps us provide customers a cost effective and globally competitive manufacturing alternative.

Our machine shop is built around state-of-the-art technology and lean manufacturing processes. The most powerful component of our long term success has always been winning through the application of technology. It has been a strong differentiator for us in the highly competitive global market of manufacturing. Using multi-axis machine tools we reduce programming times, set ups, part handling and cycle times while improving geometric quality. We have an experienced team dedicated to creating manufacturing solutions for customers ,utilizing a lineup of (16) modern CNC multi-axis machine tools. Find out why we have been an industry leader for over 22 years by allowing us tackle your problems!

Click here to check out our full line-up of machinery and a photo gallery.
E-mail: sales@austindynamics.com